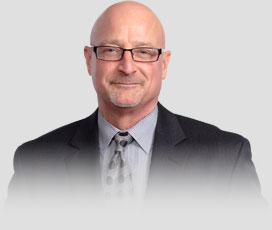 Robert Hackett
Associate Attorney
Robert Hackett – Drug Crimes Attorney Profile
As a native of Detroit, Robert Hackett is one of the first associate attorneys to join the outstanding team of criminal defense attorneys at Grabel & Associates. Raised during the 70's and 80's, a volatile time in one of Michigan's most diverse cities, Mr. Hackett has enjoyed success with the firm for more than thirteen years and has gained extensive skills and experience in all types of criminal defense cases, including those involving allegations of drug crimes. Mr. Hackett is fully dedicated and committed to reaching positive results for every client in every type of case.
Vigorous Support and Understanding
As a staunch supporter of the American Civil Liberties Union, Mr. Hackett strongly believes in the constitutional rights of every individual accused of a crime. He understands that any person, regardless of his or her standing in society or in the community, can find him- or herself in the undesirable situation of being faced with criminal charges. As a dedicated team player, Mr. Hackett and all of the lawyers at Grabel & Associates share a single mission: to achieve positive results and the best possible outcome for every client. Mr. Hackett believes in working closely with each client in an effort to be thoroughly familiar with the specifics of the client's case so that the most effective legal strategy can be devised to reach the client's desired outcome.
As one of two criminal defense lawyers in his family, Mr. Hackett finds obtaining the best possible results for his clients highly rewarding. Graduating in 1989 from the University of Michigan with a Bachelor's Degree in History and Political Science, Mr. Hackett went on to receive his law degree in 1995 after attending the Thomas M. Cooley Law School. Enjoying a round of golf in his leisure time, Mr. Hackett and his family reside in the Grand Rapids area.
Professional Associations and Memberships
Call our law firm now from anywhere in Michigan at 1-800-342-7896 and fight back against drug crimes allegations. We are available 24/7 by phone or contact us online for a free consultation.