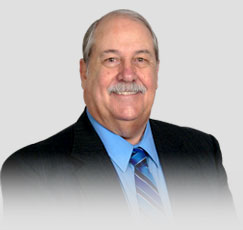 Daniel Trudeau
Director of Client Services
Longevity in Law Enforcement
With more than 26 years in criminal law enforcement, Daniel Trudeau is an invaluable member of the professional team at Grabel & Associates. As Director of Client Services, Mr. Trudeau puts his extensive law enforcement experience to work for our firm's clients, giving you the advantage of having your case viewed from the perspective of law enforcement officials. Ultimately, this perspective makes it possible for Mr. Trudeau to locate any mistakes or inconsistencies in the course of a police investigation that could be advantageous for the client. Understanding how police conduct criminal investigations gives the highly-regarded criminal defense attorneys with the firm an advantage and the opportunity to use these facts in building a solid defense for the client. Mr. Trudeau's unique abilities allow him to facilitate communications between the client, and our firm's attorneys.
It is critical that a client's case be analyzed from every angle, so that the most effective defense strategy can be devised to support the client's case and obtain positive results. Mr. Trudeau's long history in criminal law enforcement and "inside" knowledge enables him to closely scrutinize every case so that the client has the best possible chance of a good outcome.
In his role as Director of Client Services for more than 10 years at Grabel & Associates, Mr. Trudeau is a much-valued member of a close-knit team fully dedicated to achieving outstanding results for every client. The fact that the legal team has been together for many years means that clients get the support and communication not found with other criminal defense law firms, as Mr. Trudeau is effectively a line of communication between you and our staff of lawyers. His complete understanding of how frightening and stressful it can be for an individual to be at the mercy of the criminal justice system makes him an invaluable ally. Mr. Trudeau is 100% dedicated to keeping you informed throughout the legal process, and answering all questions you may have.
A Life Dedicated to Serving
Raised in Detroit, Mr. Trudeau's passion for justice led him to pursue a career in law enforcement following a two-year military post in the Vietnam War. He then pursued a career in law enforcement, serving as a beat and patrol officer in Detroit for six years, followed by a position as patrol officer at the Clinton Township Police Department where he was promoted and served for twenty years as sergeant. Shortly after his retirement from the Clinton Township Police, Mr. Trudeau joined Grabel & Associates in 1999.
Married for more than 30 years, Mr. Trudeau enjoys an active family life being the father of four children, and is an active member of his community parish at St. Lawrence.