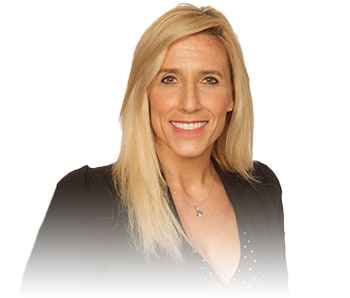 Jennifer Weise
Associate Attorney
Jennifer Weise is an attorney at Grabel & Associates who focuses her practice in the arena of sex crime defense in the state of Michigan. Mrs. Weise brings nearly 15 years of experience as a state prosecutor to her present-day criminal defense practice. With a focus on serious crimes such as drug and sex offenses; Mrs. Weise has handled countless criminal cases in her legal career. Her experience in criminal law is wide-ranging and includes:
Weapons crimes
Assaultive crimes
Theft
Personal protection orders (PPOs)
OWI/DUI
Probation violations
Throughout her legal career, Mrs. Weise has continually honed her litigation talents. As a prosecutor, she was tasked with presenting evidence in thousands of cases to secure criminal convictions against people. During this time, she got an inside look at how cases are investigated and built against those who are accused of crimes. As a defense attorney, Mrs. Weise has taken this prior knowledge and experience as a prosecutor and put it to use in defending people from criminal charges. Her approach has proven successful over the years no matter which side of the aisle she is on. We are glad that she's on our side here at Grabel & Associates.
Mrs. Weise joined Grabel & Associates in 2017 as an Associate Attorney after spending over 11 years as an Assistant Prosecuting Attorney at the Ottawa County Prosecutor's Office. During this time, she worked her way up through the ranks of the prosecutor's office and finished her time there as a Senior Trial Attorney. Mrs. Weise spent the previous three years working as an Assistant Prosecutor at the Calhoun County Prosecutor's Office. In both of these positions, Mrs. Weise prosecuted countless criminal cases which helped her gain important knowledge that is put to use in every criminal case that she now defends. Mrs. Weise's knowledge of the prosecutor playbook has helped lead to consistent success for her clients today as an attorney with Grabel & Associates.
Mrs. Weise was born and raised in Grand Rapids, MI where she graduated from Forest Hills Northern High School. She finished her undergraduate studies at the University of Michigan and followed that by earning her law degree from the University of Toledo Law School. Mrs. Weise began practice as an attorney in 2003 after she passed the Michigan bar exam and was licensed by the state.
Mrs. Weise is an active member of:
Mrs. Weise currently lives in Zeeland, MI with her family. When she's not in the courtroom, she enjoys spending time with her family and friends.
If you are facing a drug or other criminal charge, it is important to speak to an attorney who understands both the prosecutor's playbook and how to best defend against it. Attorney Jennifer Weise has extensive experience in both prosecuting and defending serious criminal cases and is happy to answer your questions in a free consultation. If you are looking for a criminal defense attorney who is ready to help you now, then call attorney Jennifer Weise at Grabel & Associates today at 1-800-342-7896 or email at jenniferweise@grabellaw.com.