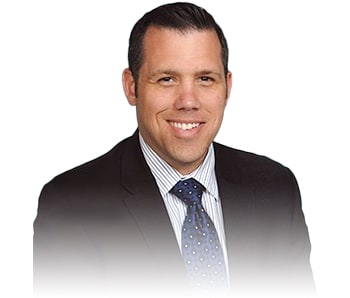 Joseph Brugnoli
Associate Attorney
Joseph Brugnoli is an attorney at Grabel & Associates who brings a diverse experience as a military veteran, a former police officer, a former prosecutor intern. Mr. Brugnoli's successful experience as an attorney includes defending clients in a variety of criminal cases, including:
Drug offenses
Theft offenses
Drunk/drugged driving cases
Weapons cases
Assaultive cases
Mr. Brugnoli's habits and attention to detail were first honed as member of the United States Army. As a Ranger School graduate, Mr. Brugnoli learned the fundamentals of how to be successful in difficult situations. His drive to help others led Mr. Brugnoli to a career in law enforcement, where he spent almost 11 years as a police officer. During this time, Mr. Brugnoli worked both in uniform and in plain clothes as an investigator. He even worked as an entry operator and sniper for the Oakland County SWAT Team. Mr. Brugnoli's intimate knowledge of police training, rules, and procedure allows him to effectively point out police mistakes and expose improper conduct during criminal investigations. These abilities have helped Mr. Brugnoli's clients immeasurably as a criminal defense attorney.
Mr. Brugnoli joined Grabel & Associates in 2017 after previously working as a defense attorney as a solo practitioner, and then later as part of a firm. His first experience in the courtroom outside of being a police officer came as a legal intern at the Macomb County Prosecutor's Office. There, Mr. Brugnoli was able to learn how prosecutors took investigations from police and turned them into criminal cases that were prosecuted in court. He has taken that experience and combined it with his previous experience serving in both a military and police uniform to best serve his clients today. He carries this rare combination of experience with him to court every day and it has led to countless successes for his clients at Grabel & Associates.
Mr. Brugnoli was born and raised in Pennsylvania. He joined the Army immediately after graduating high school in 1996 and served a two-year deployment in Iraq. His work in combat operations there earned him a Combat Infantryman's Badge. After returning home, Mr. Brugnoli finished his undergraduate studies at Michigan State University, where he earned a degree in criminal justice. He followed that by attending Thomas M. Cooley Law School, where he earned his law degree. Mr. Brugnoli began his career as an attorney in 2013 after he passed the Michigan bar exam and was licensed by the state.
Mr. Brugnoli is an active member of:
In his spare time, Mr. Brugnoli enjoys spending time with his family and keeping busy with remodeling and construction projects.
If you are facing a criminal charge and you think the police may have been out of bounds in how they conducted their investigation, then it is important to speak to an attorney who is able to decipher where police made their mistakes. Mr. Brugnoli's past experience in law enforcement allows him to see what others don't. For a free consultation, call Joseph Brugnoli at Grabel & Associates at 1-800-342-7896 or email at josephbrugnoli@grabellaw.com.