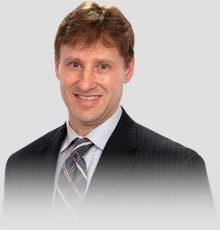 Scott Grabel
Founding Attorney
A Successful Leader Fully Dedicated to Securing Positive Results for Clients
The law firm of Grabel & Associates is a culmination of Mr. Grabel's dedicated approach in providing clients with unsurpassed legal representation and hard work; his mission is and has always been to make a noticeable difference in the field of criminal law. Mr. Grabel worked vigorously to develop a law firm consisting of talented criminal defense attorneys who share his philosophy, and who are dedicated to providing only the best in legal counsel, support, and guidance to clients. Although the team is fairly sizeable, Mr. Grabel is a hands-on leader who is involved in each case handled by the firm. Protecting his clients legal rights and freedom, and fighting to ensure the best possible outcome for every client is Mr. Grabel's ultimate goal.
Representing clients accused of all types of criminal offenses, Mr. Grabel is a highly skilled and experienced trial attorney who has secured positive results for clients charged with the most serious criminal offenses including murder, criminal sexual conduct, drug crimes, DUI/drunk driving, and more. Having served at the Thomas M. Cooley Law School as an adjunct professor, Mr. Grabel has also appeared as a guest commentator on Court TV's Best Defense and served as a mentor in the Ingham County Bar Association's Sixty-Minute Mentoring Program.
An Effective and Winning Ensemble of Michigan Criminal Defense Attorneys
Scott Grabel has worked tirelessly in his efforts to bring together the most talented and capable team of criminal defense lawyers in Michigan, settling for nothing less than compassionate, skilled attorneys who are as dedicated and passionate when it comes to winning results as he himself is. The firm brings more than 100 years of combined experience to the forefront for clients, resulting in positive results for individuals in every type of case, regardless of the severity of the crime allegedly committed.
Providing Unsurpassed Criminal Defense for More Than a Decade
Born in Atlantic City, New Jersey Scott Grabel graduated in 1991 from the Richard Stockton College of New Jersey with a Bachelor's Degree in Accounting. Not long after, Mr. Grabel's desire was to attend Thomas M. Cooley Law School in Lansing, Michigan, which he did with great success, graduating with honors and in the top ten percent of his class. Since that time, and before starting his own law firm, Mr. Grabel has held positions with the Michigan Court of Appeals Prehearing Department and on the staff of a national law firm where he was promoted to Regional Director of Attorney for four states. It was during his work with the national law firm that Mr. Grabel determined his true passion was in criminal defense law. Five years after graduating from the Thomas M. Cooley Law School, Mr. Grabel began his own practice, Grabel & Associates, in 1999. He and his outstanding team of criminal defense attorneys have fought diligently on behalf of clients ever since, bringing an uncommon level of skill and ability to the table.
Professional Memberships and Associations
American Society of Legal Advocates Top 100 Lawyers
Call our law firm now from anywhere in Michigan at 1-800-342-7896 and fight back against drug crimes allegations. We are available 24/7 by phone or contact us online for a free consultation.