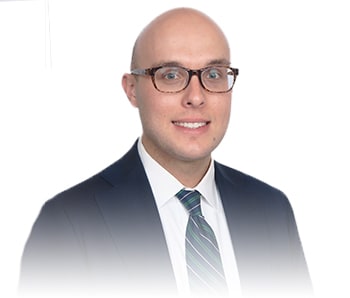 Timothy Doman
Associate Attorney
Timothy Doman is an attorney at Grabel & Associates who focuses his practice in the arena of criminal appeals and other postconviction matters in the state of Michigan. Mr. Doman has been successful in a variety of appellate matters for his clients, including:
Criminal appeals by right
Criminal appeals by leave
6.500 motions
Habeas corpus petitions
Parole matters
Petitions for commutations and pardons
Mr. Doman's dedication to his clients is evident in his results as his efforts have led to client successes in numerous ways. Mr. Doman's appellate work has led to drug convictions being thrown out in certain cases and has also led to prison sentences reductions in others. As an example, Mr. Doman recently represented a client on appeal who was convicted of possession of methamphetamine and was sentenced to serve up to 20 years in prison. Through his investigation of the case, Mr. Doman realized that the police had improperly left out parts of his client's Miranda warnings, and as such his client's statements should not have been used in his trial against him. The Michigan Court of Appeals agreed with Mr. Doman and reversed his client's conviction and vacated his sentence. This is just but one example of Mr. Doman's ability to locate the correct appellate issues to best serve the people he represents.
Mr. Doman joined Grabel & Associates in 2016 after moving on from his first legal job working as an attorney with the Michigan Court of Appeals. There, he worked as a prehearing attorney who was tasked with reviewing both civil and criminal cases that were being appealed to the Michigan Court of Appeals. This experience gave Mr. Doman plenty of insight into not only how the appellate process itself operates, but how to most effectively research and present a case to the Michigan Court of Appeals.
Mr. Doman was born and raised in Michigan and attended the University of Michigan-Dearborn where he earned a bachelor's degree in political science. He then attended Wayne State Law School where he earned his law degree. Mr. Doman distinguished himself from his class by not only graduating cum laude, but also by being a member of Wayne State's prestigious Law Review. Mr. Doman graduated law school and passed the Michigan bar exam in 2013, which led him to begin his career as an attorney.
Mr. Doman is an active member of:
Mr. Doman currently lives in Dearborn with his wife and two young children. He is active in his church and attends mass at the Church of the Divine Child in Dearborn.
A consultation to speak with Mr. Doman about your case is free and Mr. Doman will only agree to represent you if he believes he can help you. If he does not believe that there is a realistic opportunity to help you with your case, then he will not take your case or your money. If you are looking for an appellate attorney with the right experience to help you fight your drug conviction, then call Timothy Doman at Grabel & Associates today at 1-800-342-7896 or email at timothydoman@grabellaw.com.