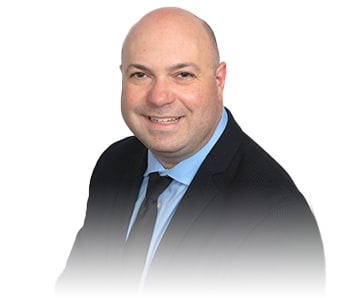 William Amadeo
Associate Attorney
William Amadeo is an attorney at Grabel & Associates who handles some of our office's most difficult cases. Mr. Amadeo has defended countless clients successfully in a variety of criminal defense matters, including:
Drug possession offenses
Drug delivery offenses
Homicide
Weapons charges
Theft crimes
OWI/DUI
Mr. Amadeo's approach to criminal defense is rooted in doing the proper and necessary investigations to truly understand what happened in a given case. These investigations help drive Mr. Amadeo to the strongest and most effective defense strategies for each and every one of his clients. Mr. Amadeo is known for exploring alternative defense theories, new scientific methods, and other creative approaches to help determine the best defense approach for his cases. Previous to his legal career, Mr. Amadeo worked as a full-time journalist. In this role, he sharpened his eye for evidence and his sense for what it is really important to regular people regarding notable cases. Mr. Amadeo's investigation-driven approach has led to numerous victories for clients in difficult cases.
Mr. Amadeo joined Grabel & Associates in 2017 after previously working as a criminal defense attorney for several law firms in both Michigan and New Jersey. Before he started his law career, Mr. Amadeo owned a bar exam preparation and tutoring company called BAT Tutoring. BAT Tutoring helped law students and graduates prepare and pass the bar exam. Mr. Amadeo is also a writer/contributor to our various Grabel & Associates criminal law blogs. In his articles, he discusses important current issues and events related to criminal law in the state of Michigan as well as nationally. He has truly dedicated his life in various ways to helping others, and this passion has helped lead to many of his victories today as an attorney at Grabel & Associates.
Mr. Amadeo was born and raised in Atlantic City, NJ. He finished his undergraduate studies at Richard Stockton College of New Jersey, earning a degree in communications while serving as captain of the college's debate team. Mr. Amadeo followed that by moving to Michigan to attend and graduate Thomas M. Cooley Law School and earning his law degree. Mr. Amadeo was admitted to the New Jersey bar first in 2008, and then was admitted to the Michigan bar in 2011.
Mr. Amadeo is an active member of:
In his spare time, Mr. Amadeo enjoys spending time with his wife and his pets. He also enjoys playing softball and attending Cross Fit.
When you are facing a serious criminal charge, it is important to have an attorney on your side who is willing to put in the necessary time and effort to properly defend your case. Mr. Amadeo's track record shows his willingness and keen eye in investigating his clients' cases to aid in their defense. These investigations can often lead to discoveries that can make your defense and your case stronger. If you are looking for someone to answer your questions about a criminal case, then William Amadeo is happy to offer a free consultation. Call him today at Grabel & Associates at 1-800-342-7896 or email at williamamadeo@grabellaw.com.