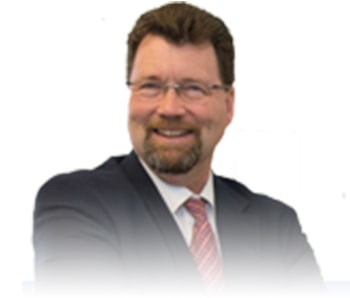 William McCririe
Associate Attorney
William McCririe is an attorney at Grabel & Associates who brings nearly 40 years of criminal law experience as both a prosecutor and defense attorney in the state of Michigan. Mr. McCririe's extensive experience has led him to successfully representing clients facing criminal charges including:
Drug offenses
Assaultive crimes
Weapons cases
OWI/DUI cases
Sex crimes
Juvenile cases
Throughout his lengthy career in criminal law, Mr. McCririe has had countless victories both in and out of the courtroom for a wide range of cases. While his earlier work focused on securing convictions for the state, his current and recent work has focused on securing justice for real people accused of crimes. Mr. McCririe's experience on both sides of the aisle has given him a unique insight into how criminal cases are investigated and built by police and prosecutors. He puts this experience and knowledge to use on a daily basis when he is helping defend someone from the power and resources of the government. Mr. McCririe's dedication to his clients routinely leads to working late hours and meeting clients whenever is most convenient for them. His understanding of the prosecutor's playbook has proved priceless for the success of his clients at Grabel & Associates.
Mr. McCririe joined Grabel & Associates after spending 16+ years at the Livingston County Prosecutor's office as their Senior Trial Attorney. He successfully prosecuted thousands of misdemeanor and felony cases in Livingston County in this role. He also worked in local government as a member of the Livingston County Board of Commissioners and was appointed to the role of Livingston County Clerk in 1996. Before his time in Livingston County, Mr. McCririe worked as a city attorney for the cities of Southfield and Lansing. His time as a prosecutor in these various offices helped him gain the experience and trial skills that he brings to each client today as an attorney with Grabel & Associates.
Mr. McCririe was born in Michigan and graduated from Brighton High School. He finished his undergraduate studies at Michigan State University by earning a pre-law degree. Mr. McCririe then followed that by earning his law degree from Thomas M. Cooley Law School. He started his work as an attorney in 1982 after he passed the Michigan bar exam and was licensed by the state.
Mr. McCririe is an active member of:
Mr. McCririe is a second-generation attorney and spent eight years in private practice working with his father. There are over 90 years of legal experience between Mr. McCririe and his father.
If you are facing a serious criminal charge, it is important to have an attorney who can draw on his or her past experiences to help you achieve the best future results. Mr. McCririe's experience is unique as he has tried thousands of cases in both corners as a prosecutor and defense attorney. He is proud to offer his criminal law knowledge and advice to clients in a free consultation with no strings attached. To schedule your appointment with William McCririe, call Grabel & Associates today at 1-800-342-7986 or email at williammccririe@grabellaw.com.